Every year we get asked about Bats - and what is allowed. In 2018 Little League adopted the USA Baseball standard for all aluminum and composite bats.
If you're wondering about the bat you purchased last year it still if legal to be used in 2023, the short answer is YES if it has this identifying symbol on it.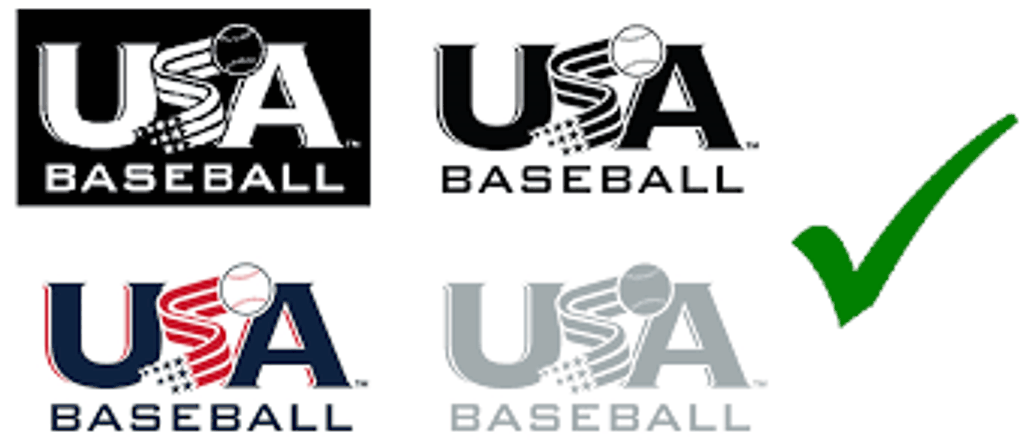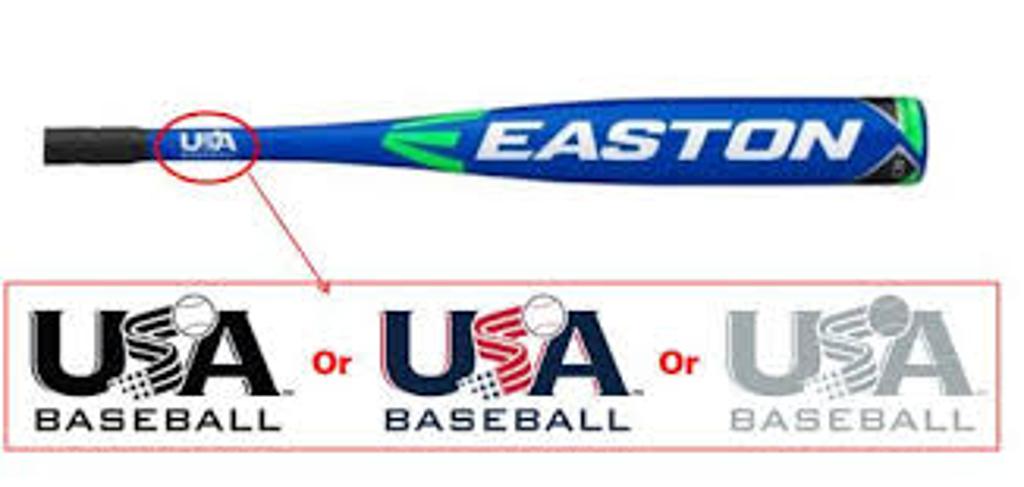 The USA Baseball bat standard establishes a wood-like performance standard for youth baseball bats, a standard that will provide for the long-term integrity of the game.
Now, Tee-ball players, you're in luck. It looks like they've made an exception for you.
"Tee Ball bats that were produced and/or purchased prior to the implementation of the new standard can be certified using an Approved Tee Ball Sticker via the USA Baseball Tee Ball Sticker Program (USABaseballShop.com) beginning September 1, 2017."
More information can be found here: Tee Ball Sticker Program
Purchasing A Bat
If you're in the market for a new bat, the chart below are simplified requirements for a Little League bat.
Little League Baseball Bat Chart

Minors & Majors
2018
USA Baseball marking
2 5/8" barrel maximum
Intermediate (50/70) & Junior
2018
USA Baseball marking or BBCOR** marking
2 5/8" barrel maximum
Senior

2018
ALL bats must be BBCOR**
**BBCOR stands for "Batted Ball Coefficient of Restitution." This standard regulates how much energy is lost during the bat's contact with the baseball.
Wood Bats
If you are using a solid one-piece wood barrel bat and the barrel diameter does not exceed 2 5/8 inches. Your bat is acceptable (without pine tar or other adhesive substance on it).
Are you interested in purchasing a wood bat? Prairie Sticks is a Red Deer based company who will deliver one right to your door.
IMPORTANT: Centennial Little League has provided wood bats to the coaches for the players to use. If you or your player brings their own wooden bat, Centennial Little League is neither responsible or liable for any occurrence causing the player bat to be unusable for play prior, during or after Centennial Events not limited to games or practices. Instead, Centennial Little League recommends that all players utilize the bats we have provided.
---
Sources:
Official Little League Bat Rules
USA Baseball Tee Ball Sticker Program (PDF)